Taking care of you and your family in every way.
40 years of in-depth cultivation in the care industry
Starting with a comprehensive care for you and your family, Fuburg Company continues to deepen its care services and is committed to promoting ESG. Since the early 1980s, Fuburg Company has been the first to launch the first adult diaper in Asia, providing "AnAn" and "Feelfree" brand products, including adult diapers, adult rehabilitation pants, pull-up diapers, nursing pads, and soft care wipes. Our products enhance quality of life, with advantages of disposable, no washing required, and convenient time-saving, leading to stable growth in consumer demand.
Fuburg Company has always considered ESG as an important foundation for sustainable development, promising to continue deepening its care services, while integrating commitments to the environment, society, and corporate governance into its business strategy to achieve comprehensive sustainable development.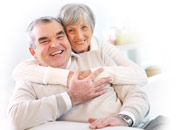 Base on different requirements of different person, we have a full product range for different purposes.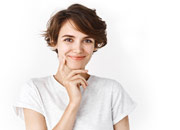 Our brands cover every women issue from daily care, menstruation, and incontinence. All specially made and design for you.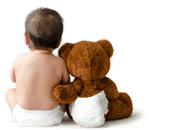 We'd like to provide safe and comfortable baby diapers and wipes for baby and parents. Make sure all members are worry-free.
Moving towards sustainability,
let us create a better future together.
Fuburg upholds corporate social responsibility and implements measures such as green manufacturing, low-carbon production, and recycling to reduce negative impacts on the environment and achieve sustainable development. We also collaborate with organizations to care for vulnerable groups and actively participate in international affairs.
In addition, we encourage employees to reduce environmental impact and embody the core values of corporate social responsibility. We strive to contribute to the earth's environment, achieve sustainable development, and create a better world.
Total generated electricity
Reduced compared to previous year
Supporting vulnerable
groups.
Five-year investment (TWD)
Donations by individuals
and companies.
Cumulative amount in past three years (NTD)
Actively invest in research and development expenses, continue to develop new products, and innovate product trademark
FUBURG has always focused on developing and improving adult care products, which require continuous innovation and technological advancement. We hold multiple patented technologies and have an important position in the domestic adult care market. In addition, we are constantly researching and developing other patented technologies to provide high-quality products that are more economical and meet consumer needs. Our goal is to continuously improve our products, enhance their quality and functionality to meet the needs and expectations of consumers, and make it easier for them to take care of their families.