This is the smallest diaper factory in the world, occupying only 3,000m2 in land, with the building covering only 5,100m2 in area. Though there is only space for three production lines, this is a unique, multifunctional experimental factory. We traveled all over the world, visiting countless state of the art factories and compiling the wisdom and creativity of many people for its establishment. It is the culmination of the dedicated efforts of Fu Berg engineers. This experimental factory has created and provided us with an environment for information interaction.
A building with B/A/S/A intelligent monitoring.

A CIM factory with a complete computer network and two-way communication CIM.

Automatic storage that is linked to the production lines.

Economic power facilities. Night-time off-peak ice-type air conditioning system.

Spatial design that serves multiple functions such as education, recreation, meeting, and research.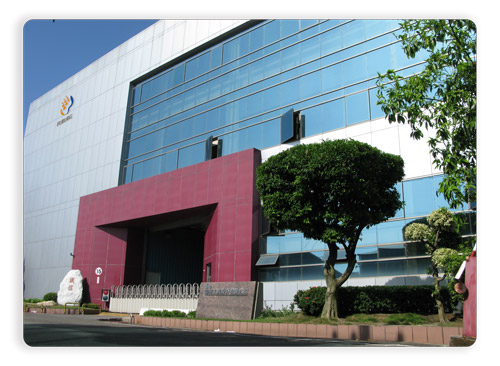 Main manufacturing facilities
Crushing and forming structure
SAP spreading structure
Structure for applying overlying material
Structure for applying underlying material
Tape application structure
Structure for cutting out formed exteriors
Folding structure
Counting machine
Packaging machine
Machine Design Features
Computer-automated operation
High speed production
Automatic operation
Automatic feeding system
Computerized quality control
Automated feeding system
Automatic storage for finished products
Electronic format of information such as production data and machine conditions
Environmental Protection Facilities
Environmental Protection Facilities
Pulp fiber recycling
Recycling of PE and non-woven fabric
Air filtration equipment
Soundproofed noise room
Waterjet water recovery system
Environmental contributions
Reduced the amount of PE bags used
Reduced the amount of pulp used
Reduced the pulp consumption of our prod
Emergency stop button
Emergency stop line
Fire extinguisher
Fire sprinkler system
Video transmission monitoring system Anti-theft monitoring features Dynamic factory control functionElectronic video-conferencing capabilities
Intelligent building automation system Cost-effective energy conservation Automatic monitoring of electrical and mechanical equipment Fire safety warning function Building central management function
Computerized internal card security system Security management system that is divided by department Building security management functions Pay verification through attendance data
Pursuit Innovation Create Value
We begin with the principles of "care and health" to develop products which bring 
the society and general public more comfort and convenience. 
This is what we have always strived towards, and it is the corporate social 
responsibility that Fu Berg has always kept in mind.
Since the R&D department was officially established in 1990, this has fortified our abilty to develop new products and implement quality control. The super-absorbing body, strengthened moisture locking layer, super-efficient diversion layer, or three-dimensional leak-proof folds and flexible leak-proof waist band are all the fruits of our R&D personnel's hard work. We always place people's feelings first. Our continual spirit of improvement and innovation, coupled with professional talent and precise equipment are all vital to Fu Berg's success in continuously developing more comfortable products of higher quality in order to satisfy your needs.
R&D Purpose


All of our company's products are self-developed. We are constantly launching new products after using the products in advanced nations in the world, such as the US and Japan, as references in order to satisfy market demands and do our part in caring for the aging population in Taiwan.

R&D goal


Our company is dedicated to product innovation and development. We launch different products each year in order to satisfy the demands of different consumer populations. The goal of our R&D is to pursue high market share in order to produce high profit and services and benefit more consumers.

R&D Knowledge Management


Collecting research information such as related patent information in the industry, ergonomic measurements database, analytical database of competing products, and the analysis results of various products. These databases are established in visual, numerical, and text format. We are obtaining an increasing number of patent applications and proportion of approval. Currently we hold more than forty patents.

Recent research results


In 1999, we launch our line of sixth generation anti-bacterial odor-free adult diapers. At the start of 2000, we launched our eighth generation product that could satisfy consumers on the market even better with its high degree of breathability and cloth-like texture. Development of rehabilitation pants: designed according to body size, in line with human movements.